A Fusion of Nature, Culinary Delights, and Canadian Heritage at Maple Leaf Place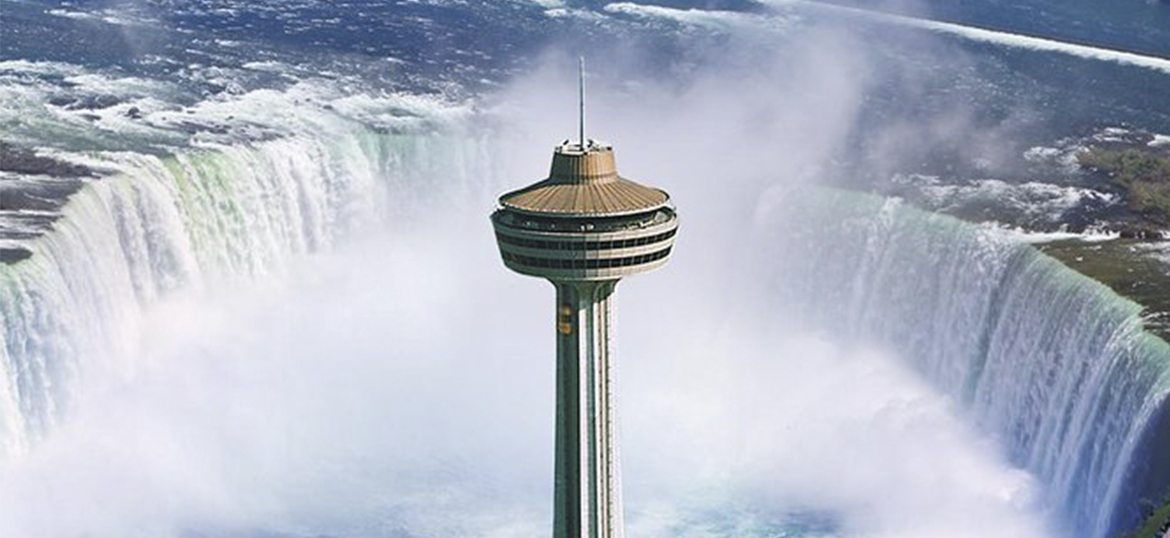 A Fusion of Nature, Culinary Delights, and Canadian Heritage at Maple Leaf Place
Nestled in the heart of Ontario, Canada, Niagara Falls stands as a quintessential destination, captivating visitors with its majestic falls, array of activities, delightful dining options, and a heartfelt tribute to Canadian heritage at Maple Leaf Place. Let's embark on an exploration of the highlights, allowing you to plan an unforgettable adventure in this captivating region.
Experience the Wonder of Niagara Falls
The journey begins with an awe-inspiring encounter with the namesake of the region—Niagara Falls. To truly appreciate the grandeur of these cascading waterfalls, one must embark on a boat tour like the iconic Maid of the Mist. Feel the refreshing mist as you get up close to this natural marvel, an experience that promises to leave an indelible mark on your memory.
Immerse in Nature's Beauty
For those seeking a tranquil escape, the Niagara Parks Butterfly Conservatory awaits. Set within a lush tropical rainforest, this conservatory is home to thousands of vibrant butterflies fluttering amidst a mesmerizing array of plants. It's a magical experience for nature enthusiasts and anyone desiring a serene retreat.
Explore Scenic Trails
Niagara Falls offers a plethora of scenic trails perfect for hiking or biking. Among them, the Niagara River Recreation Trail is a favorite, offering breathtaking views of the river and the falls. Grab your camera and capture the essence of this stunning landscape as you venture into the great outdoors.
Discover Clifton Hill: The Street of Fun
Clifton Hill, known as the "Street of Fun," is a bustling entertainment district brimming with attractions, arcades, restaurants, and shops. Whether you're a fan of mini-golf, haunted houses, or Ferris wheels, Clifton Hill promises an enjoyable time for visitors of all ages and is an excellent spot for a fun-filled family outing.
A Canadian Love Letter: Maple Leaf Place
Just a short 5-minute drive from the falls, Maple Leaf Place stands as a love letter to Canada. Spanning an expansive 20,000 square feet, this Canadian-themed attraction offers a unique experience, showcasing the essence of Canadian heritage and culture. Visitors can partake in a Maple Factory Tour & Tasting, explore an expansive souvenir gift shop, and appreciate an art and culture section featuring local Canadian artists.
Hungry? Maple Leaf Place has you covered – step onto the outdoor patio and relish some of Niagara's finest wines, beers, and spirits under the shade of a giant canoe, all while overlooking the roaring Niagara River. Admission and parking are both FREE, allowing you to leisurely explore and celebrate Canada. Don't miss the chance to snap a picture with one of their giant Canadian icon statues at their own "Selfie Central"! It's an invitation to discover everything that our great country has to offer, right here in Niagara Falls at Maple Leaf Place.
Culinary Delights: Where to Eat in Niagara Falls
Niagara Falls is also a haven for food enthusiasts, offering an array of dining options to suit every palate. Here are some top picks for a memorable culinary experience:
Skylon Tower Revolving Dining Room
Indulge in an unparalleled dining experience with panoramic views of both the Canadian and American falls at the Skylon Tower Revolving Dining Room. Savor a delicious meal while the dining room slowly rotates, offering breathtaking views of the falls and the surrounding area.
The Keg Steakhouse + Bar
For a delectable steakhouse experience, head to The Keg Steakhouse + Bar. Situated in the heart of Niagara Falls, this restaurant offers a menu featuring high-quality steaks, seafood, and an impressive wine selection. The cozy ambiance adds to the overall dining pleasure.
Elements on the Falls
For a fine dining experience with a stunning view of the falls, Elements on the Falls is an excellent choice. Enjoy a diverse menu with locally-sourced ingredients and a vast selection of wines. The ambiance, combined with the natural beauty of Niagara Falls, creates a truly memorable dining atmosphere.
Queen Victoria Place Restaurant
Set within Queen Victoria Park, this restaurant offers both delicious cuisine and a prime location with a view of the falls. Dine on the patio and savor a meal while soaking in the awe-inspiring sight of Niagara Falls.
Plan Your Niagara Falls Adventure
Niagara Falls, Ontario, Canada, offers a perfect blend of natural beauty, entertainment, and a heartfelt celebration of Canadian heritage. From the grandeur of the falls to the delightful dining options and the love letter to Canada at Maple Leaf Place, there's something for everyone in this charming destination. Plan your visit to Niagara Falls, and make memories that will last a lifetime. Explore, taste, and embrace the beauty of Canada in Niagara Falls!