Discover the Best Things to Do in Niagara Falls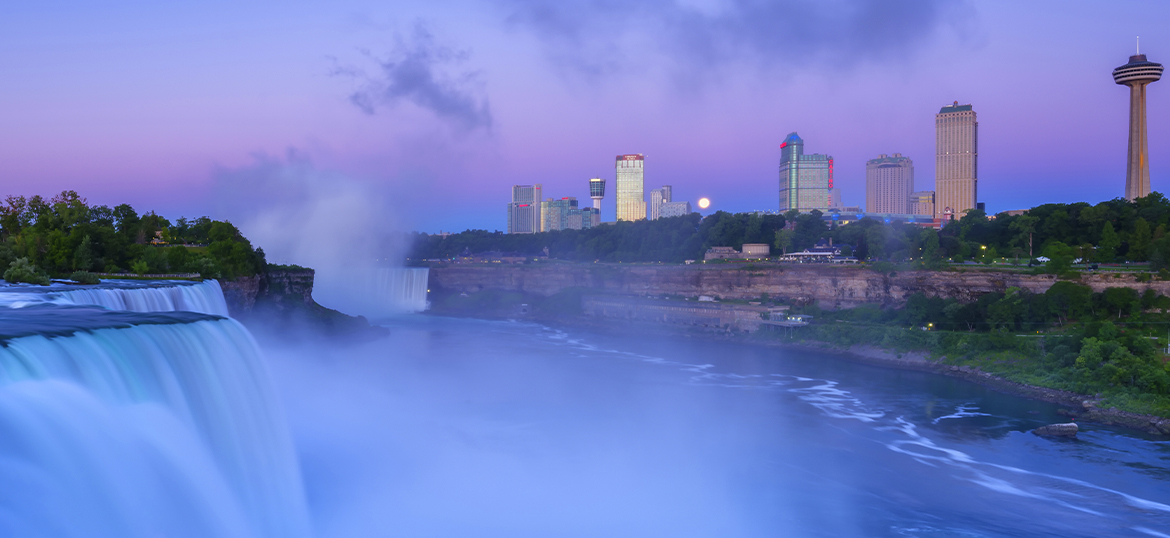 Niagara Falls, Canada, is a destination that promises a delightful blend of natural beauty, adventure, and cultural experiences. Situated just a 5-minute drive away or a convenient ride on the WeGo, there's a wealth of exciting activities awaiting you. Here's your guide to the top things to do in Niagara Falls, Canada.
1. Marvel at the Majestic Falls
No visit to Niagara Falls would be complete without witnessing the awe-inspiring natural wonder that is the falls themselves. Feel the mist on your face as you stand in awe of this incredible display of nature's power.
2. Embark on a Boat Tour
Take a boat tour, such as the iconic Hornblower Cruise, to get up close and personal with the falls. Feel the adrenaline rush as you navigate the water and feel the spray of the falls on your skin.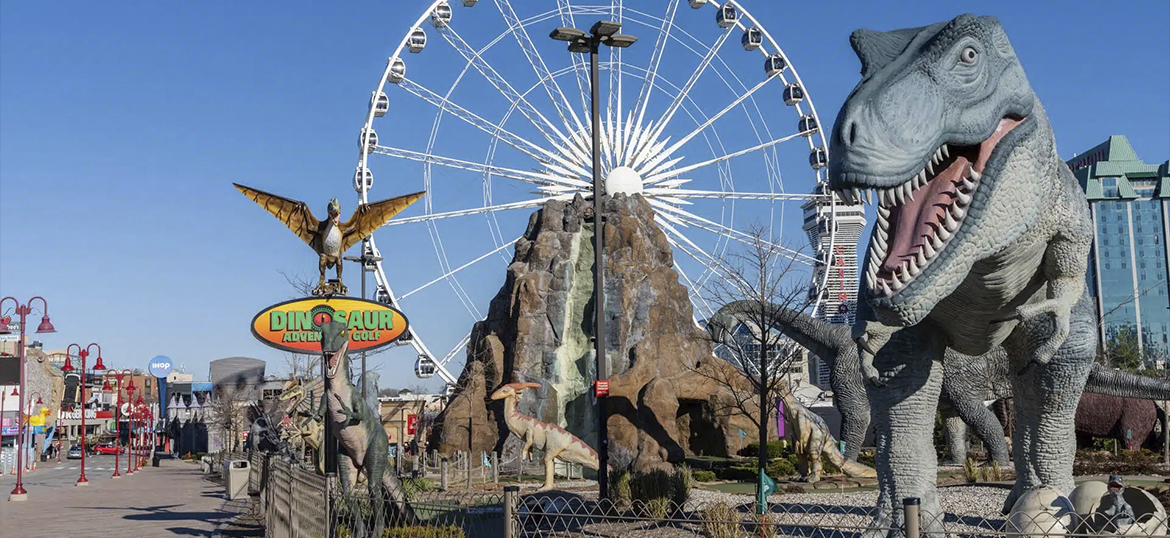 3. Explore Clifton Hill
For a dose of entertainment and fun, head to Clifton Hill. This bustling street is packed with attractions, including museums, eateries, mini-golf, and more. It's a lively hub of activity and a great way to spend an afternoon or evening.
4. Discover Niagara Parks Butterfly Conservatory
Step into a world of vibrant butterflies at the Butterfly Conservatory. It's a serene and enchanting experience as you wander through lush greenery surrounded by beautiful butterflies.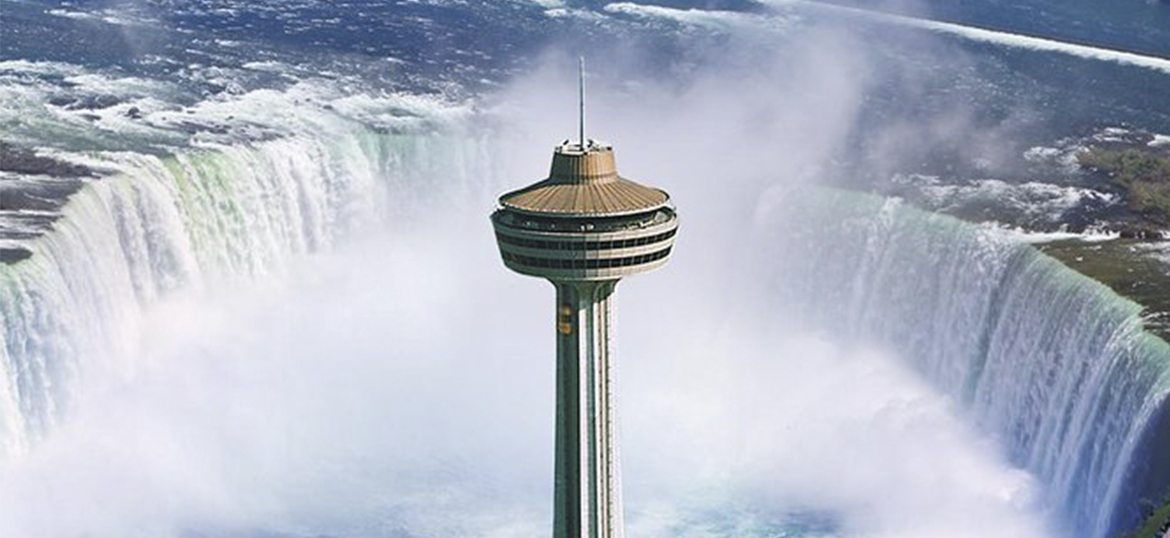 5. Visit the Skylon Tower
For panoramic views of the falls and the surrounding area, a trip up the Skylon Tower is a must. Capture breathtaking photos and enjoy a meal at the revolving dining room for a truly unforgettable experience.
6. Indulge in Wine Tasting
Niagara Falls is surrounded by picturesque vineyards and wineries. Take a wine tour and savour some of the region's finest wines, gaining a deeper appreciation for Canadian viticulture.
7. Hike in Niagara Glen Nature Reserve
Nature enthusiasts will love hiking the trails of Niagara Glen Nature Reserve. The trails offer varying levels of difficulty and a chance to immerse yourself in the beautiful landscapes surrounding the falls.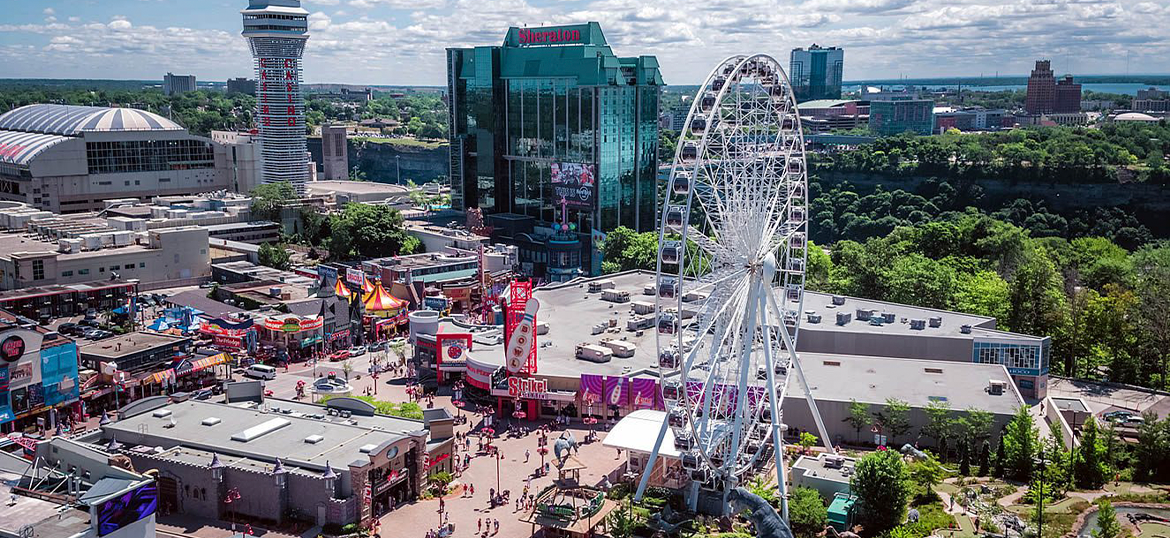 8. Experience Niagara SkyWheel
Hop aboard the Niagara SkyWheel, a giant Ferris wheel offering breathtaking views of the falls and the city. Especially magical at night when the falls are illuminated, this is a romantic activity for couples.

9. Enjoy a Maple Factory Tour
Delve into Canadian culture by visiting a real maple factory. Experience the process of maple syrup production and indulge in some delicious maple treats.
10. Immerse Yourself at Maple Leaf Place
Make sure to visit Maple Leaf Place, a 20,000 SQFT Canadian-themed attraction. Explore the Maple Factory Tour & Tasting, an expansive souvenir gift shop, and an art and culture section featuring local Canadian artists. Don't miss out on the opportunity to enjoy Niagara's best wines, beers, and spirits on the outdoor patio.
With a diverse array of activities and attractions, Niagara Falls, Canada, is a destination that offers something for everyone. Whether you're an adventure seeker, a nature lover, or a culture enthusiast, this Canadian gem has it all. Plan your visit to Niagara Falls, Canada, and create memories that will last a lifetime.